Wesley Martinez
2021-12-26
100% highly recommend.
Katherine Lewis
2021-11-14
These guys are excellent to deal with. Thank you for the great service.
Thanks to everyone at Sudbury Plumbing and Heating for an excellent job on our new furnace installation. Greatly appreciate the timeliness and quality workmanship. Thank you.
Sudbury Plumbing & Heating
Have you ever turned on your air conditioning or heating unit only to realize no air is coming out? Or the temperature you've set your thermostat to doesn't coordinate with the air being distributed?
If this is the case, you're probably in need of some HVAC maintenance services. Likewise, similar problems can also occur with water and plumbing, where the units no longer function how you remember them too, the water pressure is mild or the temperatures are set out of proportion.
To avoid this happening in both cases and running up your energy bills, it's best to consider the services of professional HVAC and plumbing technicians who can assist with repairs.
Sudbury Plumbing & Heating strives to provide the Sudbury and Ontario communities with lasting and reliable plumbing and heating services. Our team of highly trained professionals is certified in all areas of plumbing and heating and understands what it takes to deliver you HVAC, plumbing, and heating services you can safely use time and time again.
Operating as a local company that cares for the community's safety and security, our services can bring you the comfort you deserve inside the home and office throughout the year. Regardless of the season, you should always have access to functional utilities that keep you warm and cool and deliver you water on demand, whenever it's needed.

Our range of products and services were designed with our clients' needs in mind. We've examined what our clients expect and require out of their HVAC systems and we've made the initiative to bring them exactly that, and at an affordable cost!
Whenever you're in need of local HVAC companies to operate on your own, local plumbing companies to install your commercial plumbing, or HVAC repair companies to assist with inspections, you can rely on Sudbury Plumbing & Heating to provide such services.
The plumbing in and around your home or office is important because it connects your appliances with water source and removes excess waste from your building to the nearby sewer system. When your plumbing system is unable to do this, it could result in excessive bacteria buildup, inability to use your toilet or shower, and foul odors within the building.
We are your Sudbury Plumbers, call today 705-702-4552
In the peak of winter when your interiors are colder than ever before, it's crucial to ensure that your heating system is up to par. Most heating systems are installed with the cooling system as well and the connection is manipulated depending on the season. We help adjust your heating system with seasonal tune-ups to regulate the amount of energy used to produce and generate heat throughout your building.
In combination with your heating system, your cooling system is also switched on during the appropriate season and can often require regular cleanings for optimal use. This means that when the pipes or tubes of your cooling system become clogged, whether it's through a centralized air system or a localized one, it can lead to unwanted leaks in your air conditioner when turned on. To avoid this, the filter and fan blades need to be cleared of dust buildup.
Plumbing services consist of those that help regulate and ensure safety among your plumbing system. This means that we'll inspect your pipelines, water supplies, connections, and actual appliances that are attached to your plumbing. Included in this are toilets, faucets, sinks, showers, and drain systems that remove waste from one par of your home and transfer it to the sewer system. We also assist with emergency plumbing services, when you're in desperate need of professional help outside of normal working hours.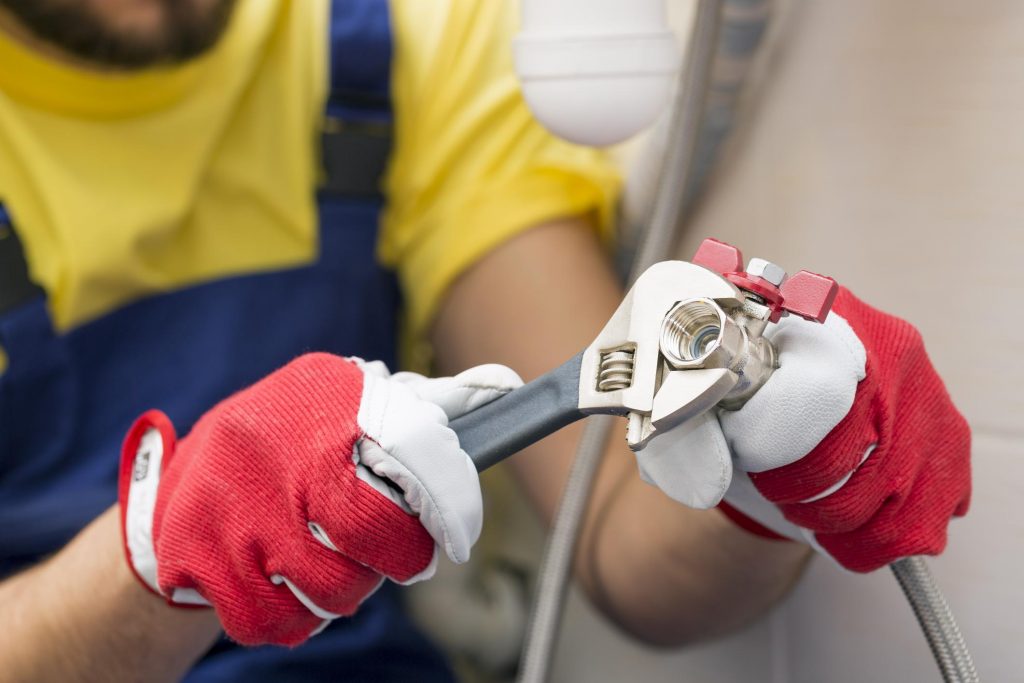 HVAC services include checking your heating, ventilation, and air conditioning connections. In most modern construction, the HVAC system is conjoined through a centralized system and when one section of the system is damaged, it can lead to problems throughout the rest of the system, such as leaks.
Residential and commercial services are provided to clients around the Sudbury and Ontario area, making our HVAC, plumbing, and heating diverse, accessible, and versatile for all kinds of purposes and interior settings. Whether you've got home repairs that you need assistance with or your commercial space is suffering from shortages in air, we've got all the solutions for both settings and everything in between.
"We contacted Sudbury Plumbing & Heating to assist us with some plumbing issues we were having in our bathroom. For some reason, our sink's water pressure was a little off so they were able to come out and replace the filter for us so the water pressure would be back to normal. Thanks, Sudbury Plumbing & Heating!" – Greg B.
"The team at Sudbury Plumbing & Heating are so professional and friendly! I'm really glad I gave them a call when my air conditioner was leaking since they came and gave it a good clean and cleared the filter. It saved me hundreds of dollars in repairs and replacements and they knew exactly what they were doing. Thank you guys!!" – Sabrina K.
"I was so pleased with the services I received from Sudbury Plumbing & Heating. They were really welcoming and answered all the questioned I had regarding my HVAC system. Since my heater hadn't been turned on in a while, he warned that it probably needed tuning-up before I was able to use it again. So he performed the service for me and now my home feels so warm, even when it's below 0 degrees Celsius outside!" – Lacy J.
If you're interested in learning more about our HVAC, plumbing, and heating services, we welcome you to contact us on the number we've provided on our website. Through this number, you can speak to one of our in-house customer service team members about setting up a consultation or an appointment for one of our services. We'll do all we can to answer your questions over the phone and can even provide free quotes and estimates on potential projects or services if you contact us through the email form on our website.